We believe in building brands with purpose & authenticity to drive business growth. 
We have a particular interest in the sustainability agenda & its growing role within marketing.
From our London base, we work across the UK & internationally.
BRAND POSITIONING
Defining and evolving brand purpose & positioning for brands
Guiding development of the marketing mix to land the strategy
PROPOSITION BUILDING
Developing and evaluating insight-led product & service propositions to support brand strategy
INNOVATION
Creating innovation platforms as springboards for ideation
Developing and refining insight-led ideas
SEGMENTATION
Identifying segments for sustainable brand growth
Developing category vision & brand portfolio strategy
STRATEGY & INSIGHT
Applying a range of insight tools & workshops to solve your brand & marketing challenges
We have worked with many FTSE 100 clients & other great brands & organisations across a wide range of sectors.
We work with not for profit organisations at a discounted rate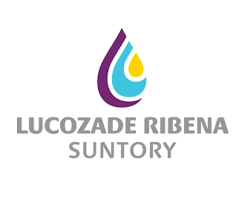 Lucy Richardson – Managing Partner
Lucy has over 25 years of blue-chip marketing experience. She began her career as a brand manager at Diageo in UK & France, & was at Added Value UK & Germany for 12 years, where she was CEO of the UK business. In 2008 she founded Brand Legacy.
Abigail Bray – Managing Partner
Abi has over 25 years agency & clientside experience in market research. She began her career at Research International, before moving to Bristol-Myers Squibb pharma & later ICI Paints, She then moved to Added Value, prior to working freelance & then joining Brand Legacy in 2015.
Paul Leatherdale – Associate
Previously a Director of the marketing agency Added Value, Paul is a quantitative specialist and a great innovator of applying consumer and customer insight in order to heighten its effectiveness in business.
Michael Martin – Associate
Michael has over 25 years' experience in consumer insight and brand strategy, across a range of blue-chip clients and sectors. He specialises in applying segmentation to brand-planning.
Andy Howden – Associate
Andy is a quantitative specialist whose previous experience includes working in consumer insight for ICI, Unilever and as a Board Director of Added Value. He brings his expertise to client projects as well as business development.
Melanie Cameron – Associate
Melanie has over 20 years' experience in research including Kantar and Conquest Research & Consultancy. She specialises in quantitative insight, particularly on brand equity & segmentation
INTERNATIONAL NETWORK
We have strong relationships around the globe with partners selected for their expertise, quality of delivery and alignment with our ways of working.
We also regularly collaborate with our own network of designers, semioticians & trend specialists as well as our clients' preferred local suppliers & experts.